college.
im here. tho i dont want to take the time to go into the specifics.
but i will say that i am trying to trust that God has provided me with what i am supposed to have here..
its been a rough day, but then in the midst of it all my internet miraculously became fixed.
God is with me, and i have to rely on Him.


in other news..two pics. one's part of my dorm room here..battery died before i could photograph the rest.. and the other is for sarah. (ok, ok..and for treni..)



tee.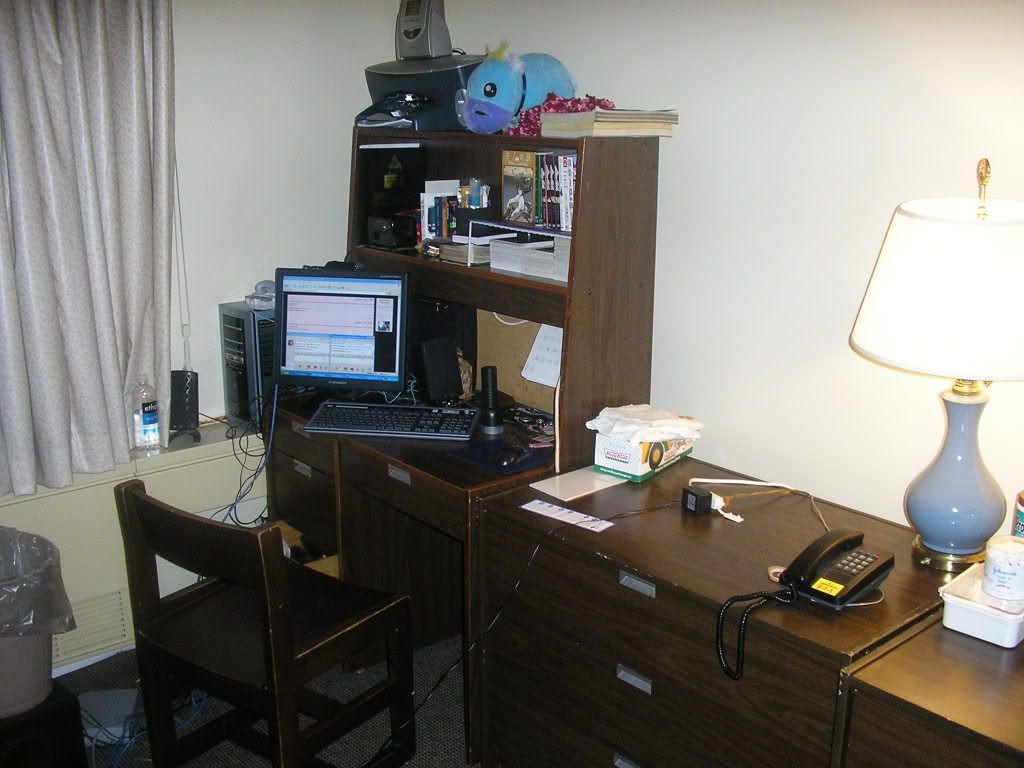 pray for me please..this isnt easy..

-nick